Varnishing.
Superyacht Expanding Table
Superyacht table, stripped of old varnish, sanded and varnished with Awlwood.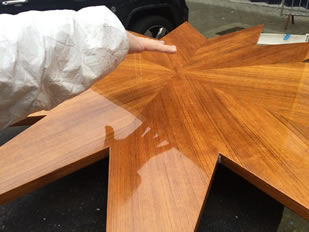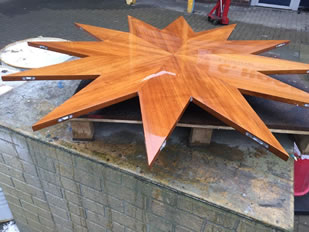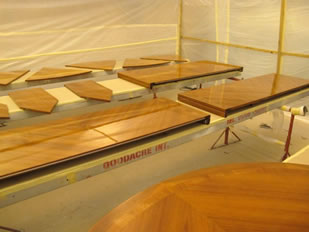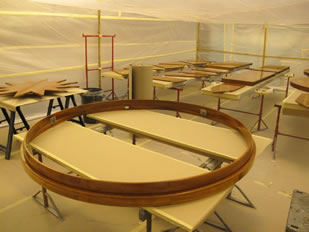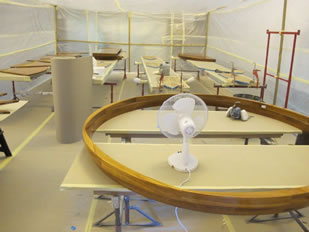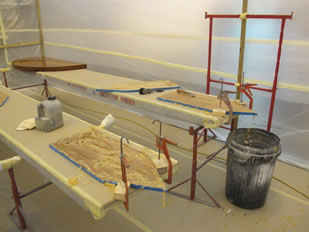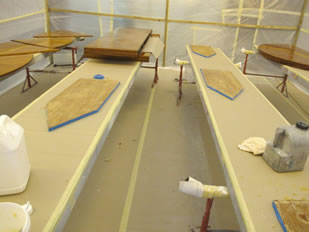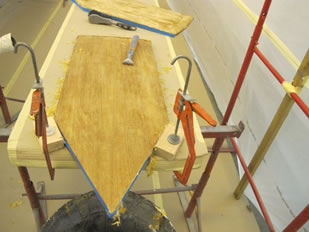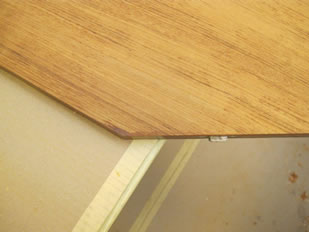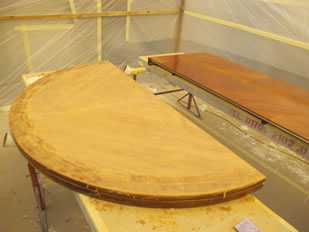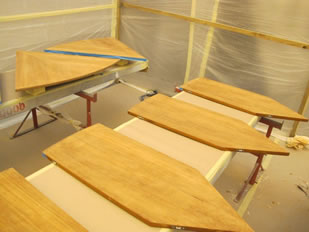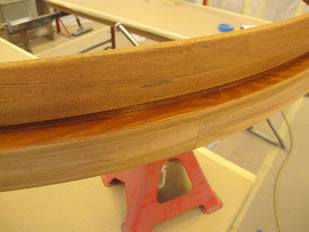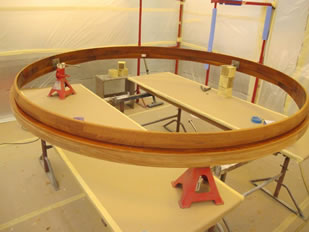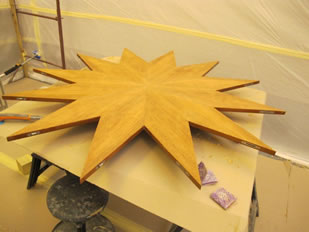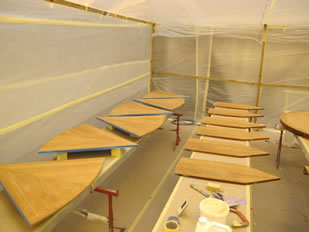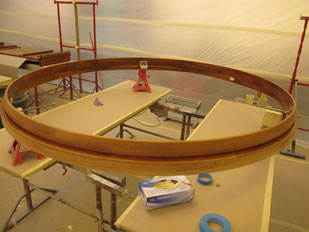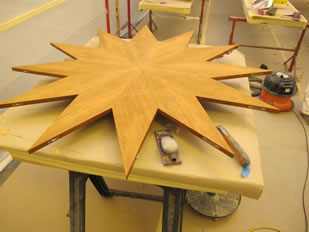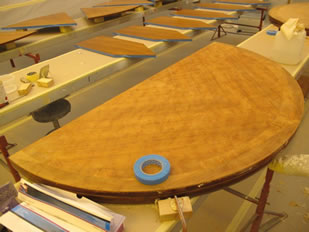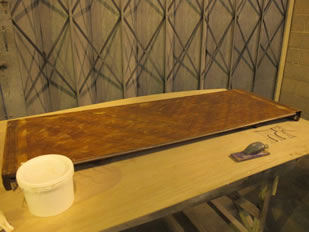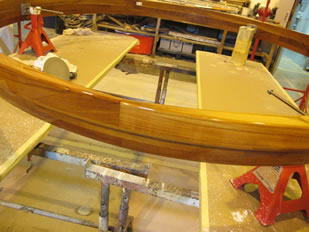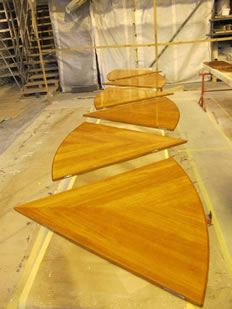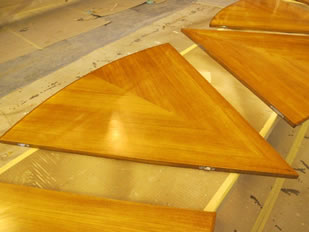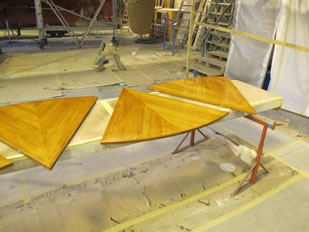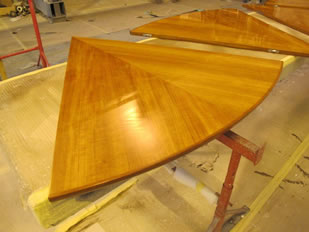 Here is a you-tube video of this amazing table.
---
Superyacht Hardwood Handrail Capping
We undertook the removal of all previous coats of varnish on the capping rail of this 86 metre superyacht and sanded back to bare wood. Many coats of Awlwood were applied and the finish desired was achieved by our team as per photos. A lovely feature!